Writing
---

No matter how Big data gets, it's still all about the story
At  SXSW Interactive this year, Big Data got a lot of attention but the real power of data is in the stories.
Do exclusive rights in sports make sense for social media?
A look at the University of Washington's social media policy which limits the number of tweets credentialed reporters can post during live events, and what these kind of limits might mean for reporters and schools.
More of my Flip the Media posts

Braves rally from 9-0, fifth-inning deficit to top Nationals in 11
Nationals blow largest lead in franchise history
I covered this game as a freelancer for the Associated Press. The Nationals took a nine-run lead early on and it seemed like the game would be a blowout, just one forgettable game in the middle of a long season. Then the Braves turned it into something historic, coming back to win in 11 innings. I wrote the initial wire story which was filed in the minutes after the game, then after the post-game interviews with mangaers and players came back and wrote longer stories from the point of view of each team, and did it all on the tight AP deadline.
More of my Associated Press work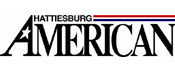 Yesteryear meets present day (pdf)
This is a longer, magazine-style piece I wrote about a semi-pro baseball team in Mississippi which played in an old park in a mostly-ignored neighborhood on the outskirts of town. I went to a game on Sunday afternoon and wrote the story on deadline for Monday's paper.
Video
---
A feature on Rachel Jackson, who quit her day job to pursue a career building, teaching and performing with puppets.
A short scene of handbell players at Seattle's University Unitarian Church.
Web production
---

Reader's picks: Best Washington state parks
Worked with the Seattle Times' news application team as a graduate intern putting together a user-generate package on state parks. I was involved in the interface planning, data management and QA testing.
Seattle Rock Hall of Fame inductions
Created all content for a Tumblr page dedicated to Seattle artists being inducted into the Rock and Roll Hall of Fame in 2013.
Seattle Times sports page production
Worked regular shifts as a sports home page producer, creating photo centerpiece packages, curating headlines on the page and linking related stories.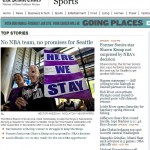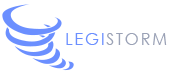 When LegiStorm created a premium subscription Pro product, I directed the day-to-day work of putting it all together, including creating wireframes and specifications for the pages of several new site features.
Congressional bonuses feature
Bonuses blog post
Bonuses data page
Bonuses visualization
I managed the team creating a feature on end-of-year congressional staff bonuses, including a sortable, searchable page featuring data on the payroll and bonuses paid by every member of Congress, as well as writing a blog post detailing the feature and highlighting some of the most interesting information.
LegiStorm does have a page view limit for non-subscribers, so here are screenshots of the data page and overall visualization.